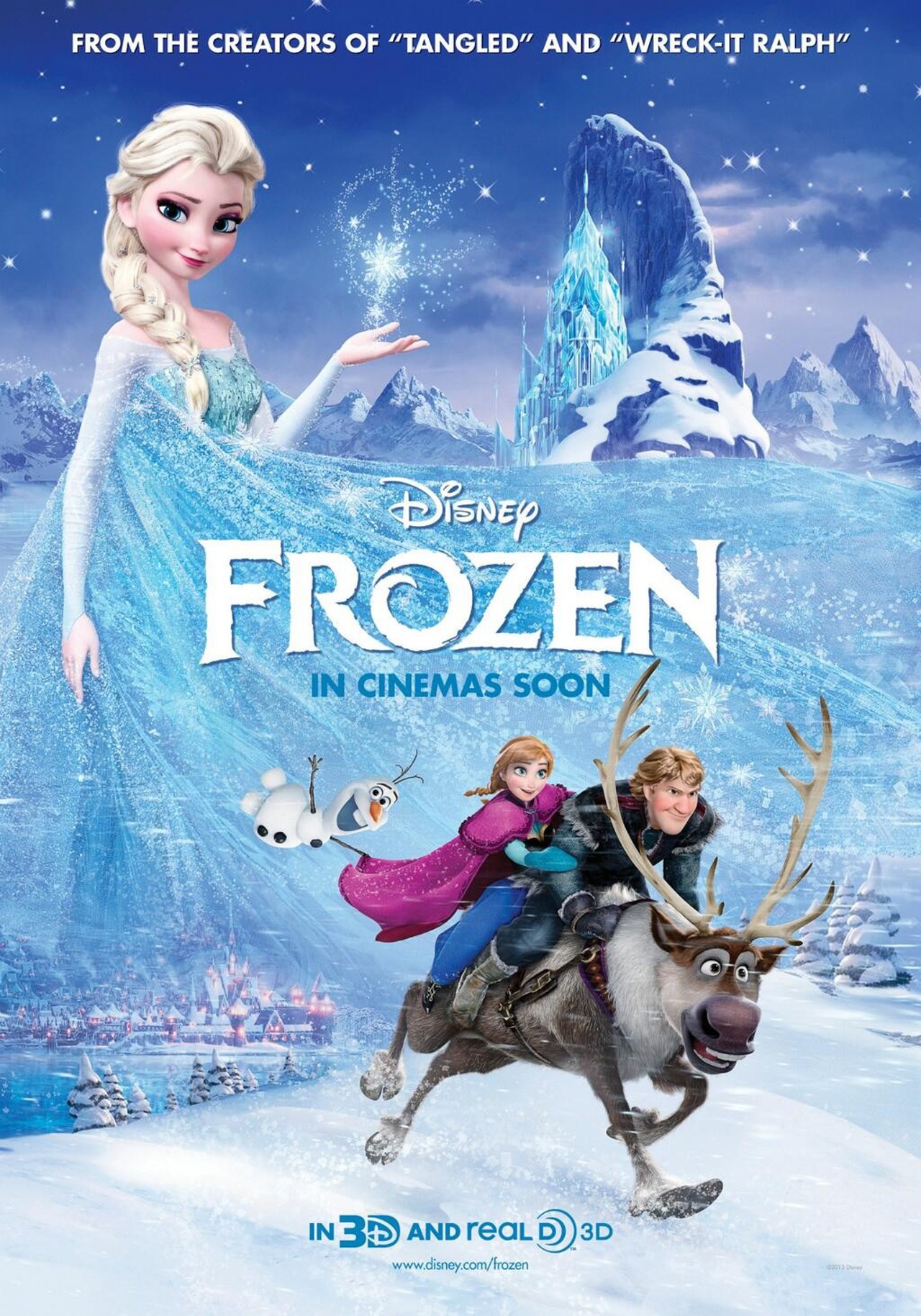 Movie Title:
Frozen
Directors: Chris Buck, Jennifer Lee
Writers: Jennifer Lee (screenplay), Hans Christian Andersen
Stars: Kristen Bell, Josh Gad, Idina Menzel |See full cast and crew
Genre: Animation | Adventure | Comedy
Fearless optimist Anna teams up with Kristoff in an epic journey, encountering Everest-like conditions, and a hilarious snowman named Olaf in a race to find Anna's sister Elsa, whose icy powers have trapped the kingdom in eternal winter.
Some people are worth melting for- Olaf, Frozen
I watched Frozen a while back with my cousins and two adorable little nieces (age 4 & 3). As soon as the movie started the older one said that she is Elsa while the younger one picked Anna. The movie started out
great and ended amazingly I absolutely loved it there was nothing in it that you couldn't like. I just have to say it but anyone who disliked this movie is a cold hearted person. It is so beautiful and so much more unique then any other Disney animated films and the songs *sigh* they are absolutely beautiful I just can't get them out of my head! not that I want to. And there is even some suspense in it. There is a twist in the ending itself! Also it is better than Tangled! there I said it ! sorry Eugene and Rapunzel.
And Olaf <3 <3 <3 he is the best and I want him! he is a snow man all cute and fluffy and he loves summer, and warm hugs!
He is probably the best side character by disney yet.
And then there is the beauty of it all it's a really beautiful movie seriously it is beautiful materialistically as well as on a deeper level.
It deserved the Oscars it got completely and utterly hell I say it should have gotten two more!
Also two firefighters sang "Let it Go" from "Frozen" to soothe a girl stuck in an elevator with her mother and young brother.
"I'm slightly embarrassed to admit this, but yeah, I pretty much knew all of (the words)," one of the firefighters said. Read more about it here.
This movie is for every one no matter how hardcore or old you think you are Frozen will melt you right off your bones. It's filled with warmth and fuzziness and once you watch you won't be able to stop yourself from seeing it again!